Elvis Presley Conspiracy Theory
Few iconic stars die without someone claiming that there was a conspiracy involved, and Elvis Presley is no exception. Elvis Presley was a singer, actor and one of the biggest cultural symbols of all time, known as the "King of Rock and Roll". Born in Mississippi, he started playing music at an early age and is one the biggest influences of 21st Century Music. Elvis Presley has an estimated sales count of 600 million units worldwide, winning three Grammy awards and is included in many musical halls of fame.
The Decline of Elvis Presley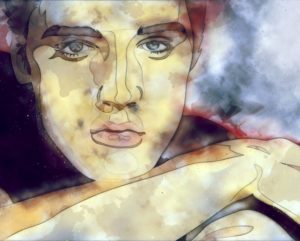 By 1973 Elvis was becoming increasingly unwell, and his health was deteriorating. His divorce took place in October of the same year. He spent time in a coma after overdosing on barbiturates. He became addicted to pethidine and was frequently hospitalized. Despite all this 1974 was his busiest year in terms of shows and tours. However, he was unable to perform effectively due to his drug addiction. Fellow guitarist John Wilkinson recounted:
"I watched him in his dressing room, just draped over a chair, unable to move. So often I thought, 'Boss, why don't you just cancel this tour and take a year off …?' I mentioned something once in a guarded moment. He patted me on the back and said, 'It'll be all right. Don't you worry about it.'"
Elvis did not enter the studio in 1974. However, despite his health concerns and drug addictions, he went on to do fantastically well in the charts. He recorded Six Albums between 1973 and 1976, Five of which entered the top 5 of the charts, and Three went to number One. Eight singles from this period were top ten hits on the charts. 1977, however, spelled the end for Elvis Presley. Journalist Tony Scherman writes that by early 1977:
"Presley had become a grotesque caricature of his sleek, energetic former self. Hugely overweight, his mind dulled by the pharmacopia he daily ingested, he was barely able to pull himself through his abbreviated concerts."
He stuck to most of his touring commitments; however, he was barely understandable in his performances. His final concert was held on June 1976 in Indiana. At this point, he was suffering intensely from various ailments induced in large part by his drug addiction, continually prescribed to him by his doctors. These ailments included glaucoma, high blood pressure, liver damage, and an enlarged colon. On August 16, 1977, his girlfriend found him unresponsive on the bathroom floor, before he was scheduled to fly out on another tour in Memphis. Doctors were unable to revive him, and he was pronounced dead at 3:30. From the time of the death of Elvis Presley, there have been many alleged sightings of the rock and roll Icon and the theory that he faked his death is popular among many fans.
Elvis Presley faked his Own Death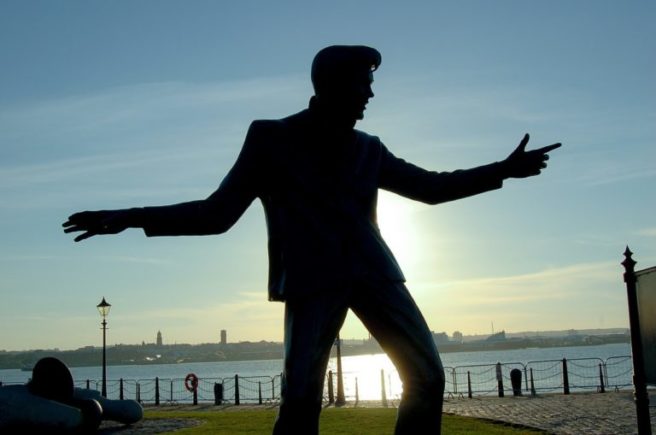 Perhaps one of the most outspoken (though not one of the first) proponents of the death of Elvis Presley is Gail Brewer-Giorgio, who wrote a book titled Is Elvis Alive in 1988. The book reached Number 8 on the New York Times Bestseller List. She also wrote a follow-up book called the Elvis Files in 1990. Some of the questions raised about the death of Elvis in the books include
Reports of numerous sightings in locations such as Kalamazoo and Michigan.
A wax dummy in the coffin of Elvis Presley reported to have started to melt due to the heat at the time.
That when Elvis was brought to the hospital in August in 1977, a nurse looked at him and said: "That's not Elvis Presley" (The nurse allegedly received a warning from the Government not to say anything about the reveal the cover up).
That Singer Gloria Estaphan received a phone call from Elvis Presley while lying in hospital recovering. Gloria's number was private, and only somebody like Elvis would be able to attain it.
Elvis's father, Vernon Presley, had the death cert sealed after his death. This will become available to the public in 2027, 50 years after his death.
The cause of death was reported to be the result of a heart attack but was since changed to that of an accidental drug overdose.
The gravestone spells the name "Aaron"; however, Elvis spelled it 'Aron".
Why would Elvis Presley fake his own death? Well, there is an underlying motivation. He was deeply unhappy and needed to escape. He was also reported to have been very lonely and isolated, stating that:
"I mean there has to be a purpose … there's got to be a reason … why I was chosen to be Elvis Presley. … I swear to God, no one knows how lonely I get. And how empty I really feel."
And he carried many books on spirituality with him everywhere. Faking his own death could have been an escape method to get away from it all, Elvis having been famous from a very young age.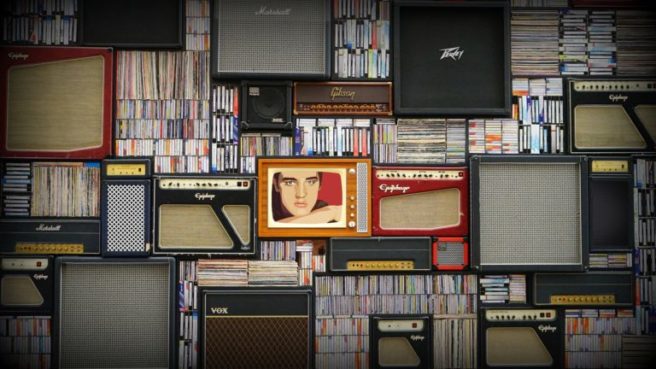 An alternative theory is that Elvis was forced to fake his own death and is currently in hiding due to pressure from "The Powers That Be" (TPTB). These powers are also said to be responsible for his drug use, and the theory is usually linked in with cloning which would tie in with the nurses claim that "This is not Elvis Presley" when he was brought in for treatment.
Conclusion on Elvis Presley's Death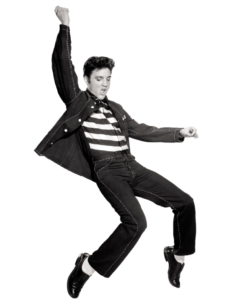 There is no evidence to indicate that Elvis Presley is alive and well, aside from the claimed sightings which are inevitable. And the death of such a renowned and international figure is bound to lead to reports of sightings and related theories. The most likely scenario is that he died from the well-documented amount of drugs he was taking. He was practically unable to sing at his concerts from 1973 onward and was chronically overweight. What is more surprising is that he was stayed alive for the time he did while still producing such iconic records.
Documentaries and Related Videos
1. Elvis Presley: The Last 24 Hours
You may also want to check this documentary on Elvis' last 24 hours.
2. Elvis Presley – Lives On